YOUR FRIENDLY NEIGHBORHOOD
Craftsman
SERVICES
Handmade Craftsmanship
WELCOME TO BROOKLYN BOWLS AND FURNITURE CO,. IF YOU WANT TO GIVE SOMEONE A SPECIAL GIFT THEY WILL CHERISH FOR A LIFETIME, CONSIDER SOMETHING HAND TURNED ON A LATHE. THERE'S NOTHING QUITE LIKE IT.
WE CAN CREATE GREAT GIFTS FOR WEDDINGS, BIRTHDAYS, ANNIVERSARIES OR ANY OTHER OCCASION. KEEPSAKE, HUMIDORS AND JEWELRY BOXES ARE OUR PASSION.
OUR LIVE EDGE FURNITURE IS OUR SPECIALTY AND CREATE UNIQUE ONE OF A KIND PIECES TO FIT YOUR LIFESTYLE.
H
GET A
Quote
All estimates are free and flexible according to materials and scheduling.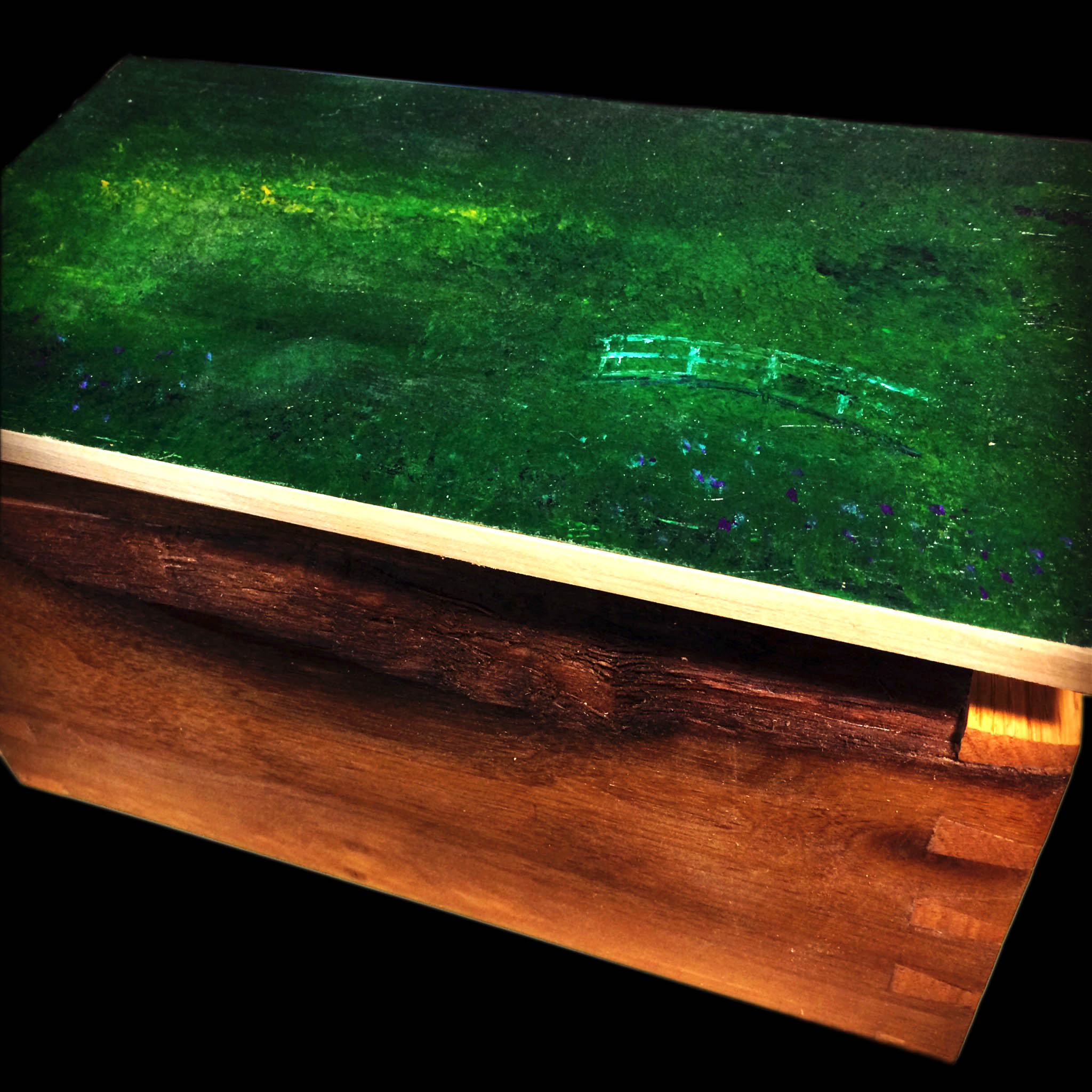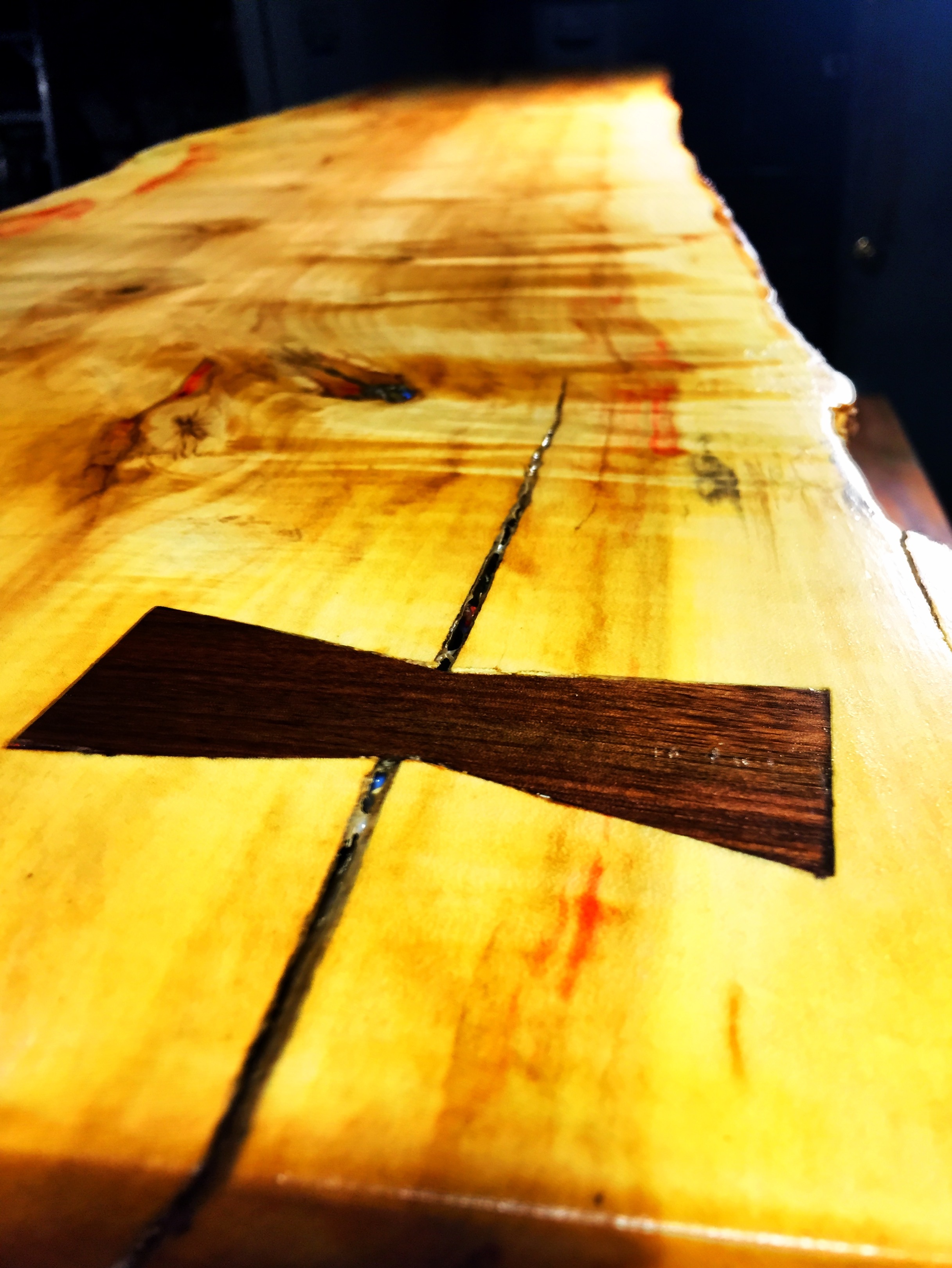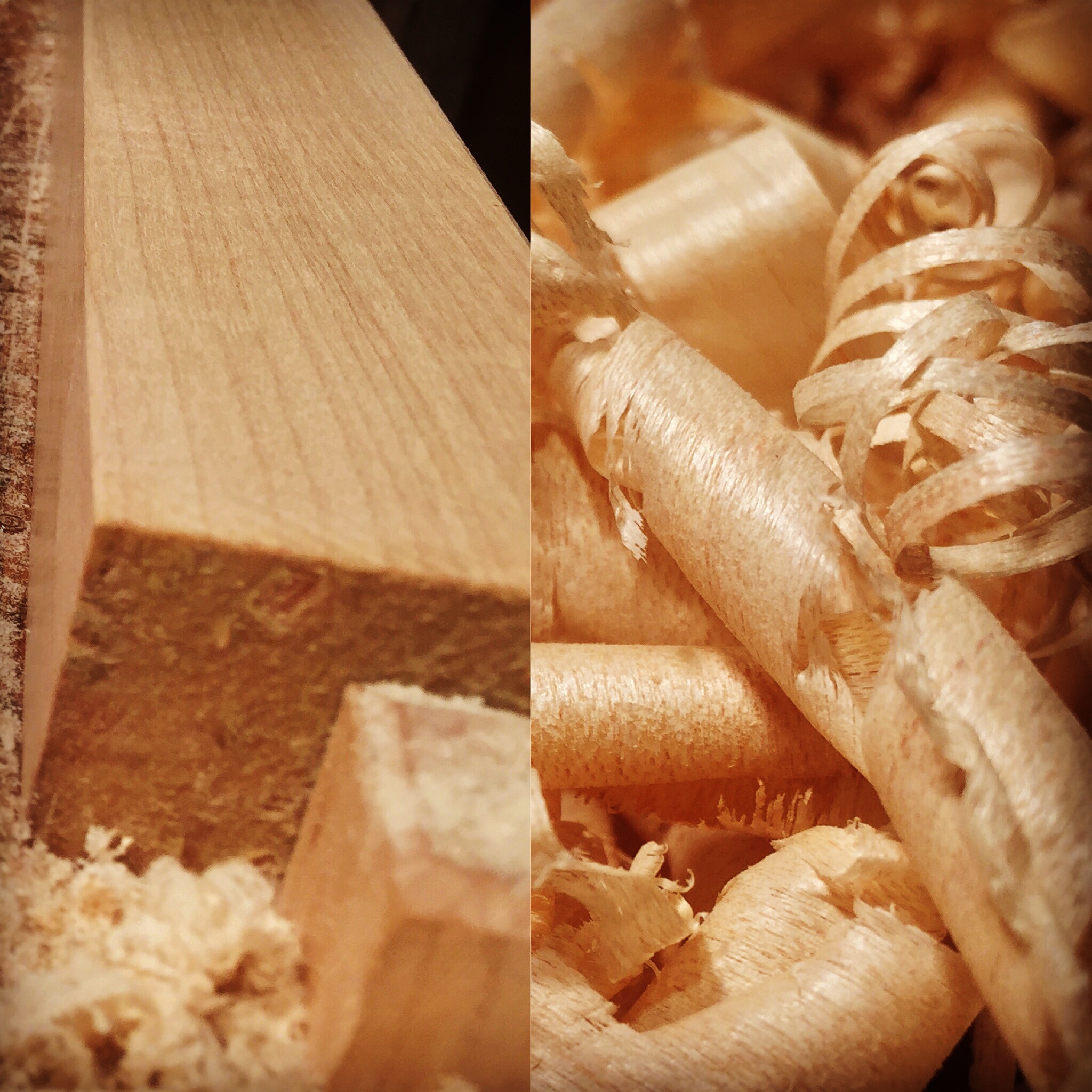 Handmade Bonsai or Tea Table
Asian style and joinery make this table a timeless classic for your home or gift. Available in any size or material.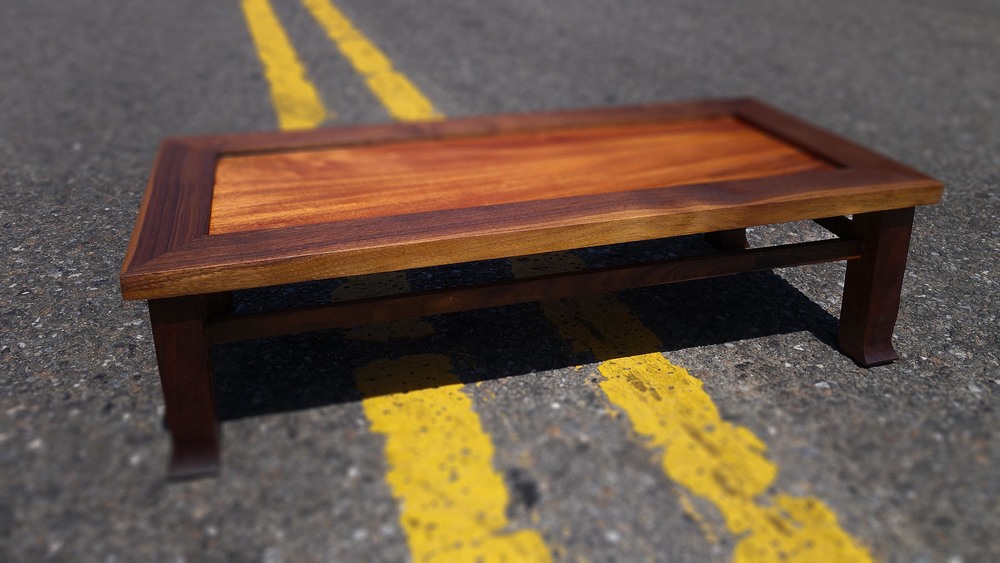 Japanese Maple Rice Bowl
Japanese Maple Rice Bowl
Inspired from 19th Century rural drawing - Order as few or as many as you like to make a set. They feel wonderful in your hands. Foodsafe finish applied.
Email for pricing.
Custom Cigar Ashtray
Canary wood ashtray with El Presidente size cigar cuts - 8" x 3" - Email for pricing and custom laser imprinting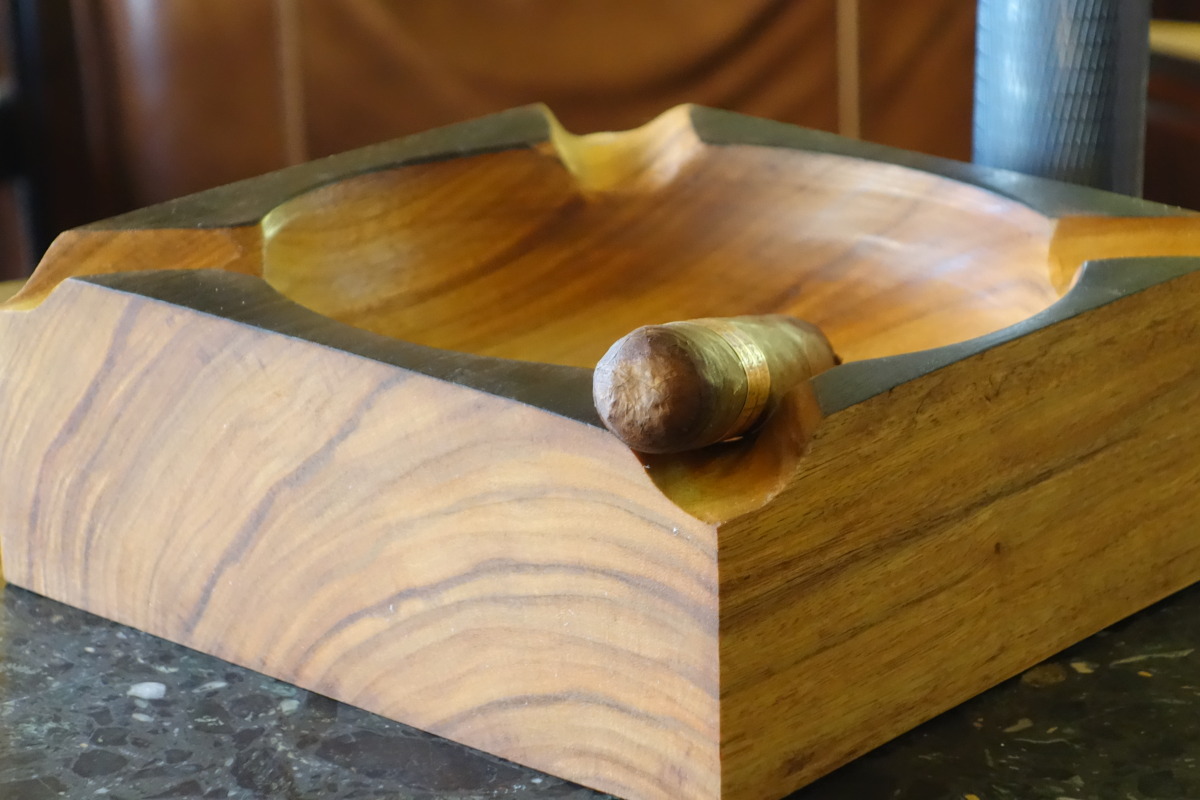 Cigar Ashtray with optional engraving
Honduran Rosewood 6" x 2" Cigar Ashtray - Original design / Top is torched. A custom laser engraving is available on all sides and bottom, email for pricing.
Email for pricing.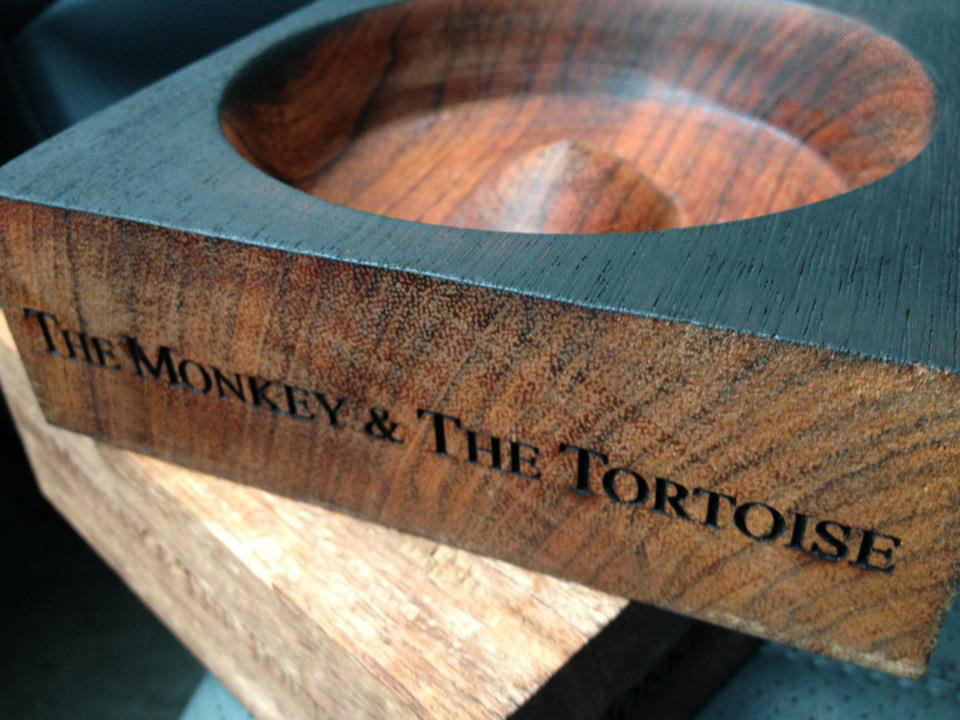 Cocobolo Leaf Bowl
Made from one piece of African Cocobolo, hand planed and turned - purple and orange grain throughout.
Email for pricing.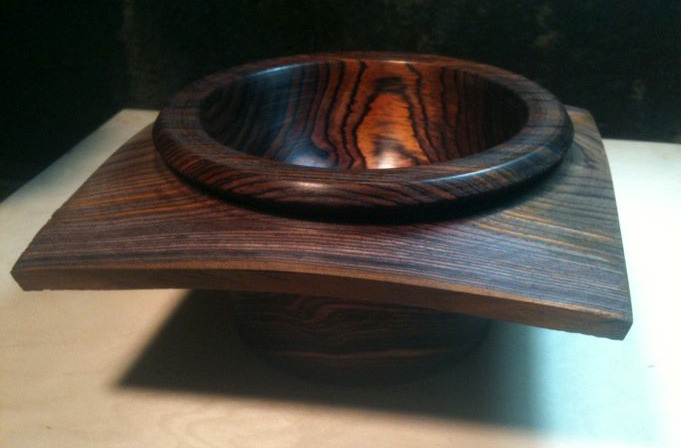 Wenge Espresso Tamper
Wenge wood is one of the hardest available, beautiful grain - Each Tamper is made to order. Specify bottom diameter in mm.
Email for pricing.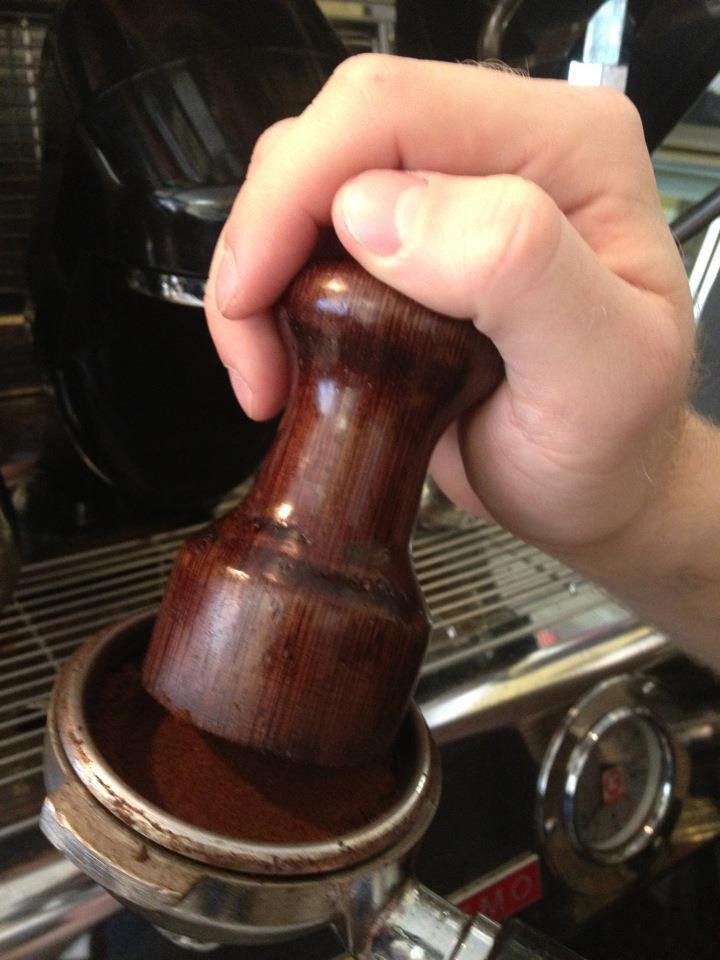 5" Yarn Bowl with Antique finish and turned from Hickory
Email for pricing.
Shot and Snifter Cups
Made from assorted exotic woods - you can choose any. Shaped as sets or individual.
Email for pricing.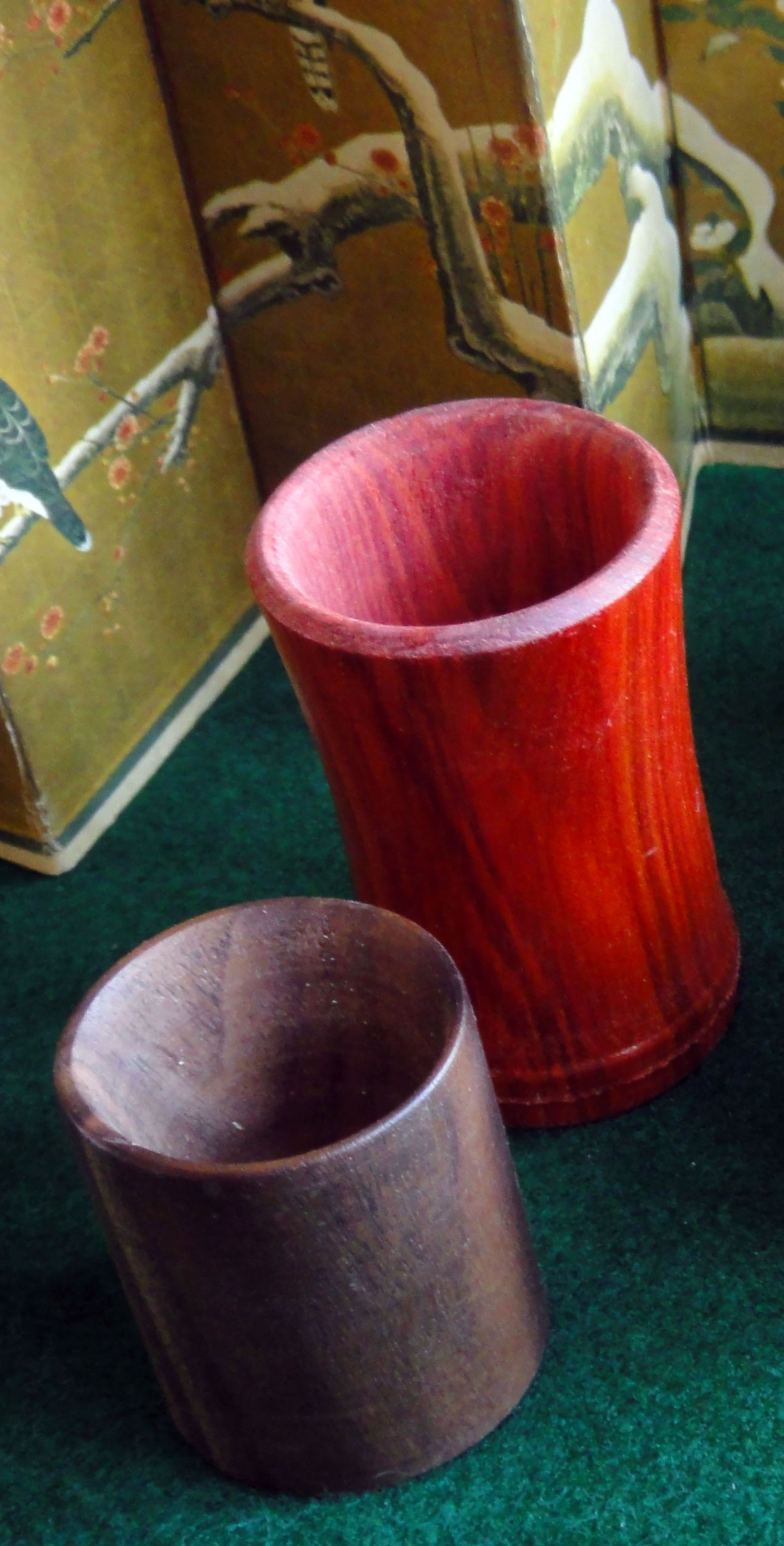 Sake Cups
5 Sake cups turned out of 1 piece of Tulipwood to match. A hand turned honduran rosewood tray is included.
Email for pricing.
Mola Mortar Bowl
This amazing Mola wood polishes up to a high gloss and is very durable. Excellent for crushing garlic or herbs. Can also be used as a nut bowl.
Email for pricing.